Carbon Monoxide (CO) can be a silent killer on board your boat. To help prevent carbon monoxide poisonings, a marine-rated CO detector should be present on every gasoline or diesel-powered boat with an enclosed accommodation space, or boat with an LPG (propane) system or open flame device, such as an alcohol stove.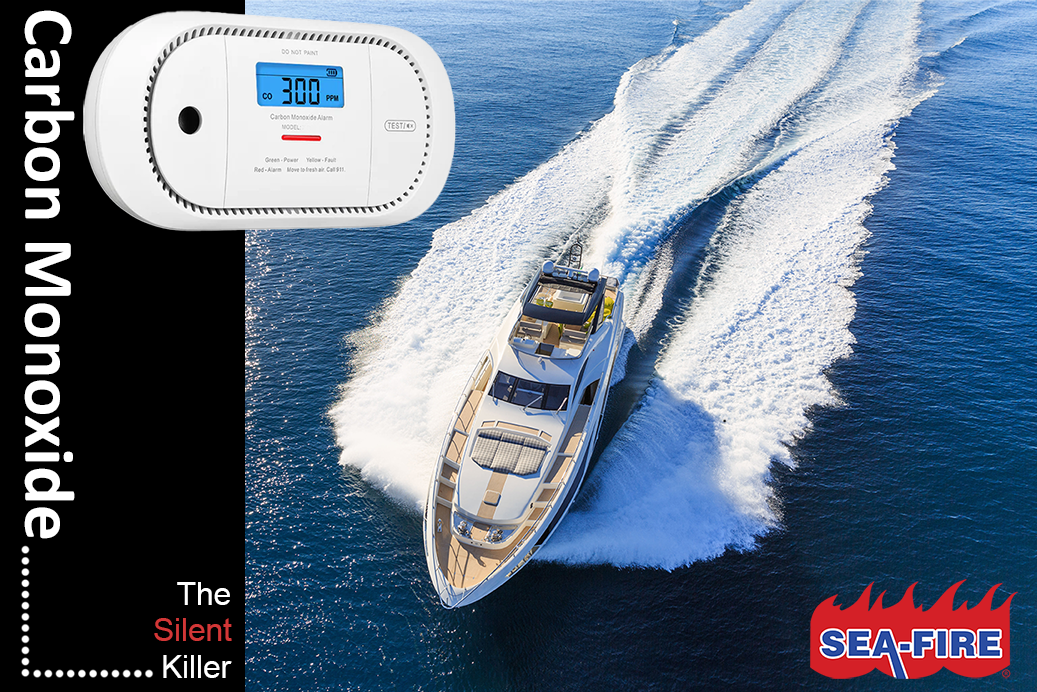 The Carbon Monoxide Alarm by Sea-Fire uses a cutting-edge Figato electrochemical CO sensor that delivers both accurate and reliable CO detection.
This CO alarm displays the real-time CO concentration (PPM) on an easy-to-read LCD. It will also inform you of any faults, low batteries, and an end-of-life indication.
Approved to either UL 2034 or EN 50291:2018
CO detectors save lives – They provide early alerts of the presence of CO in your boat.
Always have a working CO detector on board: CO can come from your vessel or other vessels around you.
Test the detector every time you board your boat.
Ensure that you properly maintain your detector. Read your owner's manual and follow the detector manufacturer's recommendations.
CO enters your bloodstream through your lungs and replaces oxygen with CO molecules, thus blocking oxygen from entering your bloodstream. At low levels, CO poisoning symptoms mirror those of sea sickness and at high levels CO poisoning can result in unconsciousness or death.
A CO detector "sniffs" the air around it at set timed intervals and sounds its alarm when it detects CO at a low level.
Learn more about the Carbon Monoxide Alarm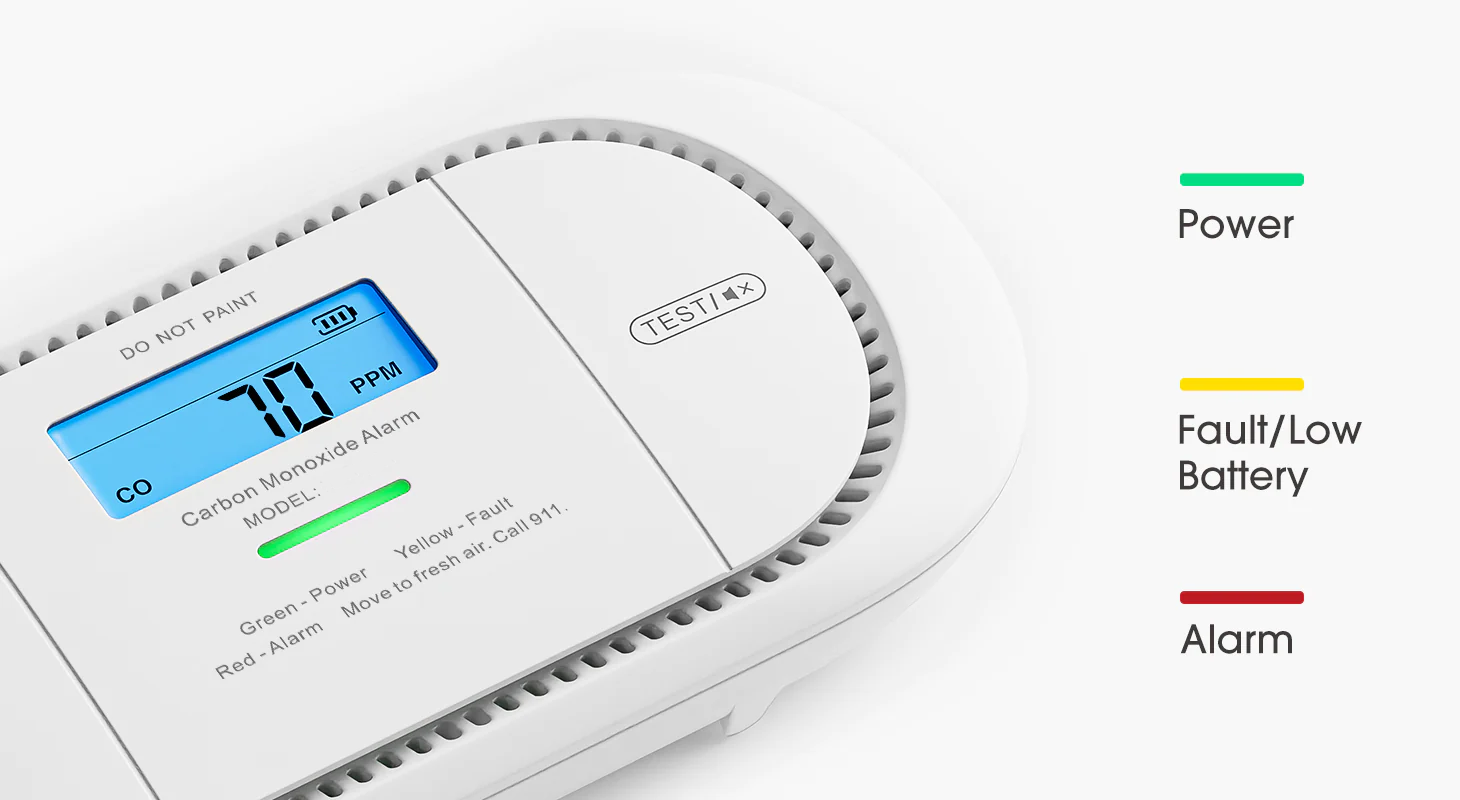 3-Colour LED Indicator
Flashes in red, green, or yellow paired with a buzzer to show the alarm's status.
This carbon monoxide alarm features a tri-colored LED indicator that displays different working states. This light is fairly dim and won't disturb your sleep.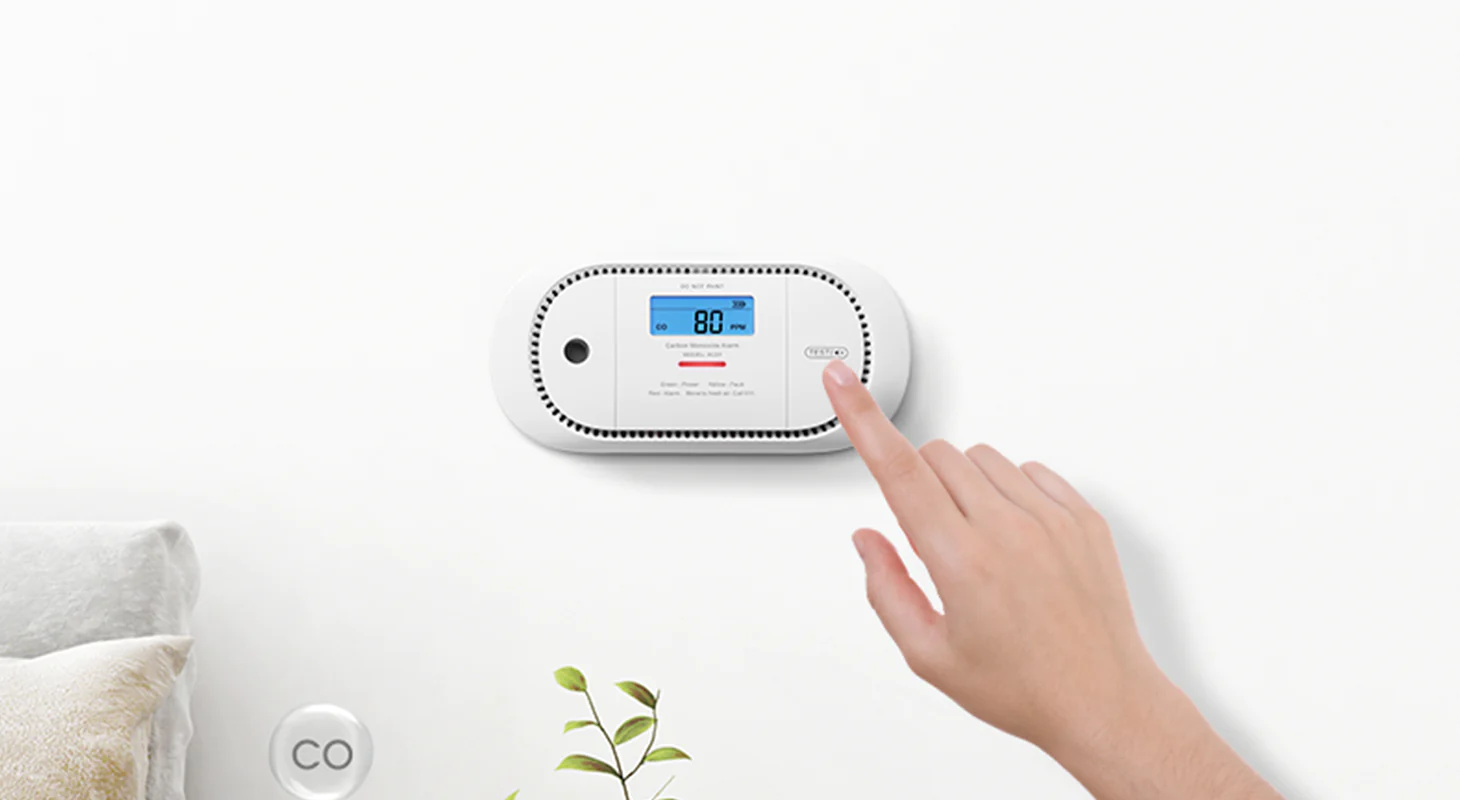 Test/Silence Button
Both silences any false alarms and allows you to test the unit's functionality.

| | | | |
| --- | --- | --- | --- |
| Item Model Number | 124-468 (EU) & 124-469 (US) | Silence Duration | ≤ 9 minutes |
| Operating Life | 10 years | Display | LCD |
| Power Source | CR123A or CR2/3A (replaceable battery) | Indicator Light | LED (red/yellow/green) |
| Sensor Type | Electrochemical | Color | White |
| Safety Standards | UL 2034 and EN 50291:2018 | Material | ABS |
| Standby Current | < 7 µA (avg.) | Installation Method | Screw fixings supplied |
| Alarm Current | < 70 mA (avg.) | Usage | Marine |
| Operating Temperature | 40–100°F (4.4–37.8°C) | Product Weight | 0.19 lb (88 g) |
| Operating Relative Humidity | 10%–85% (non-condensing) | Product Dimensions | 5.3 × 2.5 × 0.9 inches (135 × 63 × 24 mm) |
| Alarm Loudness | ≥ 85 dB at 10 ft (3 m) | Package Contents | 1 × Alarm Unit + 2 × Screws + 2 × Anchor Plugs + 1 × User Manual |