ENGINEERED FIRE SUPPRESSION SYSTEMS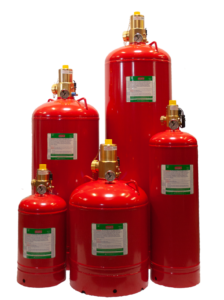 Sea-Fire N Series Custom-Engineered Fire Suppression Systems protect spaces from 1,500 cu ft (42.5 cu m) up to 17,500 cu ft (500 cu m).        A reliable and responsible economical solution that protects large pleasure craft, yachts, workboats, marine vessels encompassing onshore and offshore marine applications. Systems are fully customisable and available with versatile options such as automatic and manual or manual only systems.
Features include a 30 or 60 second time delay, alarm sirens and pressure trips for maintaining compartment integrity. Sea-Fire engineered marine systems are tested and approved in accordance with IMO/SOLAS requirements. Numerous international approvals including USCG, Lloyds and RINA.
Sales Brochure